Many people with a learning disability are not spoken to when it comes to end of life care, dying and making decisions regarding their death. Our 'Dying to Talk' project allows us to help people we support, their families and MacIntyre staff feel less frightened to hear and talk about death and dying.
Join us for a half an hour "Twitter Space" using the hashtag #DyingToTalk to talk about your experiences of approaching the subject of death an dying.

Special guests
Jess who is supported MacIntyre and her mum, Jo
Zoe Harris from My Care Matters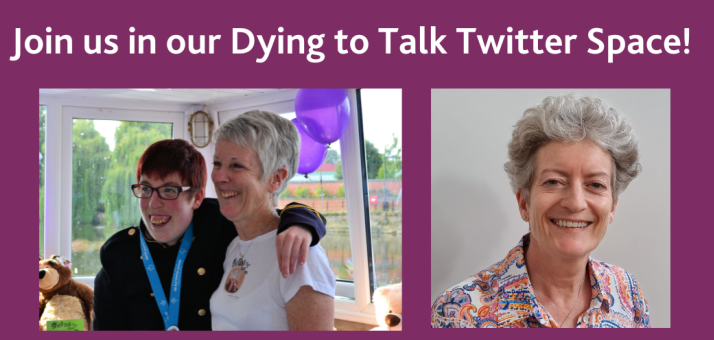 How to join
@meetmacintyre on Twitter on 5 October at 1pm in our Twitter Space.
What are Twitter Spaces?
Twitter Spaces is a new feature that allows people on Twitter to have live audio conversations that their followers can listen to.