When we first met Grace she was very anxious and found it difficult to engage in more than a few hours of learning each week. With support from the team at MacIntyre No Limits, over three years Grace has developed her independence and is now proud to be taking control of her own life.
For the team at MacIntyre No Limits, it was clear that Grace would benefit from working with a member of staff who shared similar interests. .
The MacIntyre No Limits Team worked with the MacIntyre Recruitment Team to recruit specifically for Grace. Shortly afterwards, the team were delighted to invite Zoe to an interview.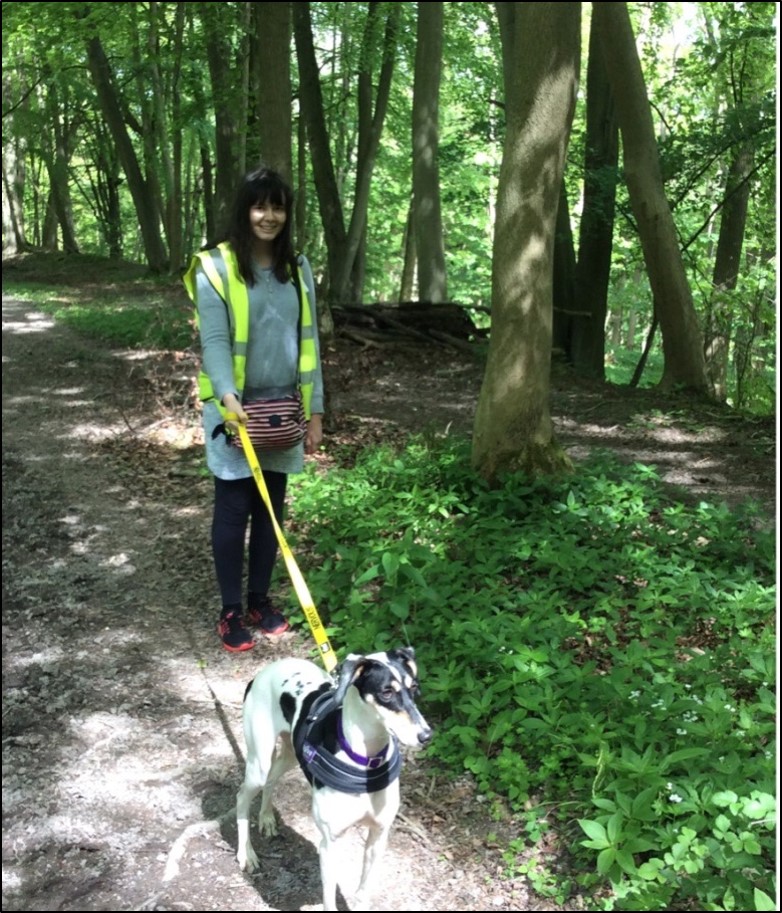 Straight away the team knew Zoe would be the perfect person to work with Grace. Zoe was everything Grace had described on her wish list; they had shared interests, including dogs. At their first meeting, Grace and Zoe had enjoyed sharing photos of their dogs with one another, a moment they both won't forget.
Being involved in the recruitment process was incredibly important to Grace and helped her to feel in control of her life.
With Zoe's support, Grace has pushed herself to try new activities that she never thought she would be able to do, including travelling on the bus and participating in work experience. She also began to pay for items in her local café and shops on her own, which she lacked the confidence to do before.
Whilst Grace's journey is ongoing, she has made incredible progress. With increased hours of support, Grace has continued to take control of her learning plan and targets and is gaining confidence in herself and her abilities every day.
_____________
We're hiring!
We are seeking a new Group Director for MacIntyre's Education and Children Services. The role is a unique one and requires a level of confidence and capability at both a strategic and operational level. The MacIntyre Group intends to influence the necessary reform, to grow and to achieve excellence in all that we do.
If you would like to be part of our future take a look at the full application pack to find out more.