With COVID-19 restrictions lifting across England and Wales, many of the people we support have been rediscovering activities they used to love, including a road trip or two.
Darren, who we support in Worcestershire, and Simone, a member of our team, recently headed to Weymouth, a seaside town famous for its vast sandy beaches.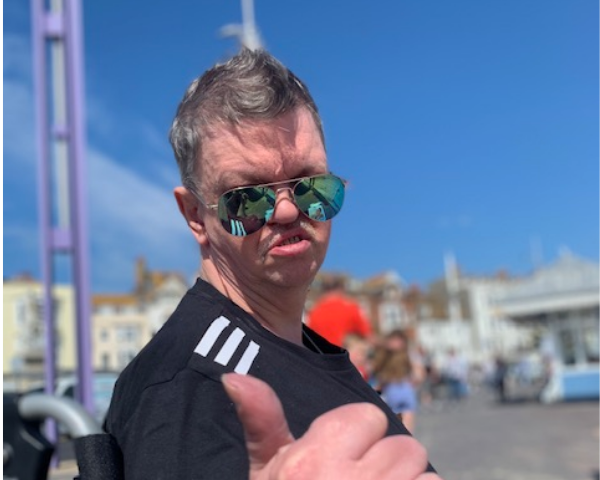 For Darren, this particular trip was a triumph. Not only did he enjoy staying in a beautiful lodge, eating out at local pubs and exploring the harbour towns, but he also even made it to the beach, something he never would have considered before.
Sharing the experience, Simone said:

"After a long day travelling and exploring the area ready for our days out in Weymouth, Darren decided to have a chilled night in his posh lodge, making himself very comfortable! This consisted of lots of TV, reading books and mags and cake.
After a good nights sleep, Darren visited Weymouth and Bournemouth town. Darren treated himself to lots of books and mags from his favourite shop, WHSmith. Darren even went close to the beach which a huge achievement for him.
On previous holidays, Darren's response to 'would you like to go to the beach?' would be 'NO CHANCE!'. This was huge, so well done to Darren!"



Inspired?
Could you join our team? We're hiring across Milton Keynes, Bedfordshire, Buckinghamshire and Hampshire!
View our Current Vacancies.