MacIntyre is delighted to announce that we will be working with DanceSyndrome to deliver accredited Dance Leader training and dance classes.
DanceSyndrome is a multi-award winning inclusive dance charity based in Lancashire with a special focus on including everyone, regardless of ability. Dance By Example is DanceSyndrome's unique leadership training course which enables people with learning disabilities to gain the skills and confidence to co-deliver dance workshops and take the role of Dance Leader. The training is also aimed at people who want to support Dance Leaders with learning disabilities.

MacIntyre will be training people to become Dance Leaders who will then run dance classes in several different areas where MacIntyre works – Milton Keynes, Oxford, Warrington and Worcestershire.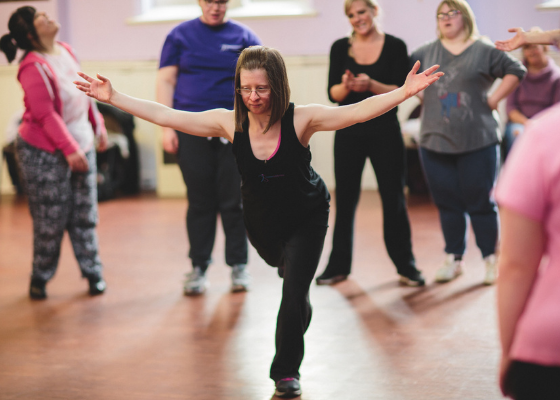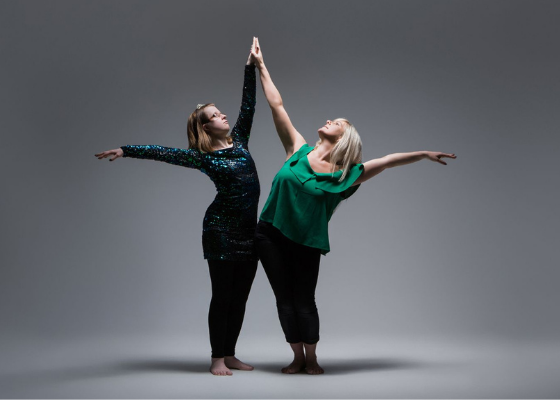 Speaking about the agreement, Sarah Burslem, MacIntyre's CEO said:
"We are delighted to be working more closely with Dance Syndrome, an organisation we have long admired. The Dance Leader training is a fantastic opportunity for people who draw on MacIntyre's support to develop their leadership skills and to share their love of dance with local people in local places.
DanceSyndrome Managing Director Julie Nicholson said
"Everyone at DanceSyndrome is delighted to be working with MacIntyre on this fantastic new franchising pilot which promises to open up many opportunities for both organisations and for people with learning disabilities. We love to work in partnership with other like-minded organisations and we know this franchise pilot will be a huge success!"

The Dance Leader training is starting immediately with local dance classes due to start in Spring 2022.
Get Involved
For more information please fill out the form below.