Oliver Thomason, who is part of The MacIntyre Checkers, has been named as the Official Inclusion Ambassador for the Rugby League World Cup 2021.
Oliver, 28, is no stranger to supporting inclusion in the sport. He has been a valued member of the Warrington Wolves Community Integrated Care Learning Disability Super League team for a number of years, championing change and promoting inclusion in Rugby.
Now he is delighted to be taking centre-stage for a brand new project between Community Integrated Care and the Rugby League World Cup, which will focus on inclusivity by creating a range of accessible and aspirational volunteering opportunities for people who have care and support needs.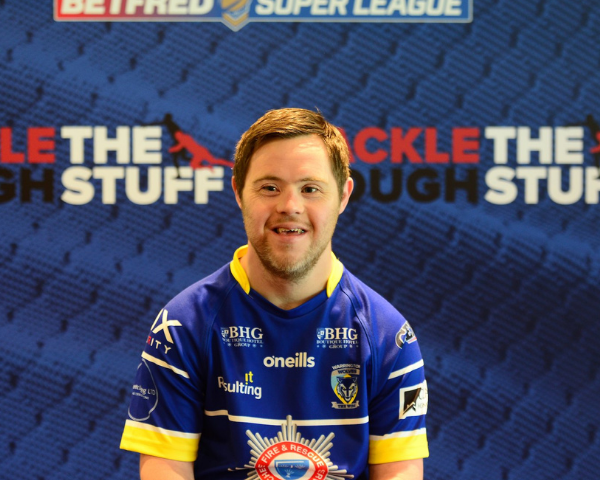 Oliver will be working as the Community Integrated Care's Sports Inclusion Assistant, alongside his role as the Official Inclusion Ambassador for the Rugby League World Cup 2021.
Reacting to the news, Gwenne McFadzean MacIntyre's Facilitation Advisor and Line Manager of The MacIntyre Checkers said:
"Oli has worked as a MacIntyre Checker for over five years and is very proud to have a paid job with MacIntyre. Oli has developed in so many ways during this period; his work skills, confidence, and professionalism to name but a few. He loves being part of a team and interacting with the other Checkers, and was delighted when we moved our work from our meeting room to zoom this year, to ensure work continued."
The MacIntyre Checkers are a group of people who have a learning disability and/or autism, who are primarily responsible for ensuring that documentation around MacIntyre is accessible for all.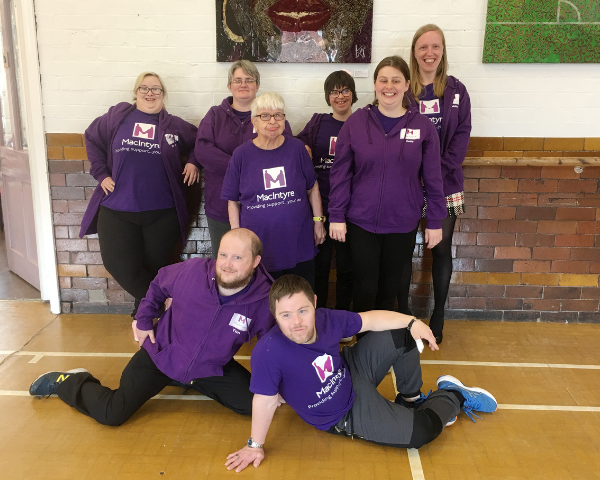 (The MacIntyre Checkers pictured above)
Gwenne added:
"When I was sent this film by Oli's mum I was quite overcome. Oli's Mum Fiona told me that 'Oli is the first person with a learning disability to be an ambassador for any sport in the whole world' – that's amazing!
The MacIntyre Checkers and Great Interactions Team are so proud of Oli and we wish him all the very best in his exciting new job."