Have you ever met someone who changed your life?
As a result of the support provided by MacIntyre Shared Lives carers Doug and Fe, Jamie has not only grown in confidence but has built fantastic relationships with the community.
Jamie's Story

Jamie has been supported by Shared Lives Carers Doug and Fe for seven years. In that time they have helped him find three voluntary roles, that have made him feel connected and established within his community.
With support from Doug and Fe, Jamie began to volunteer at a local community café. Here he would chat with people, spend time making them feel welcome and ensure that the tables were clean.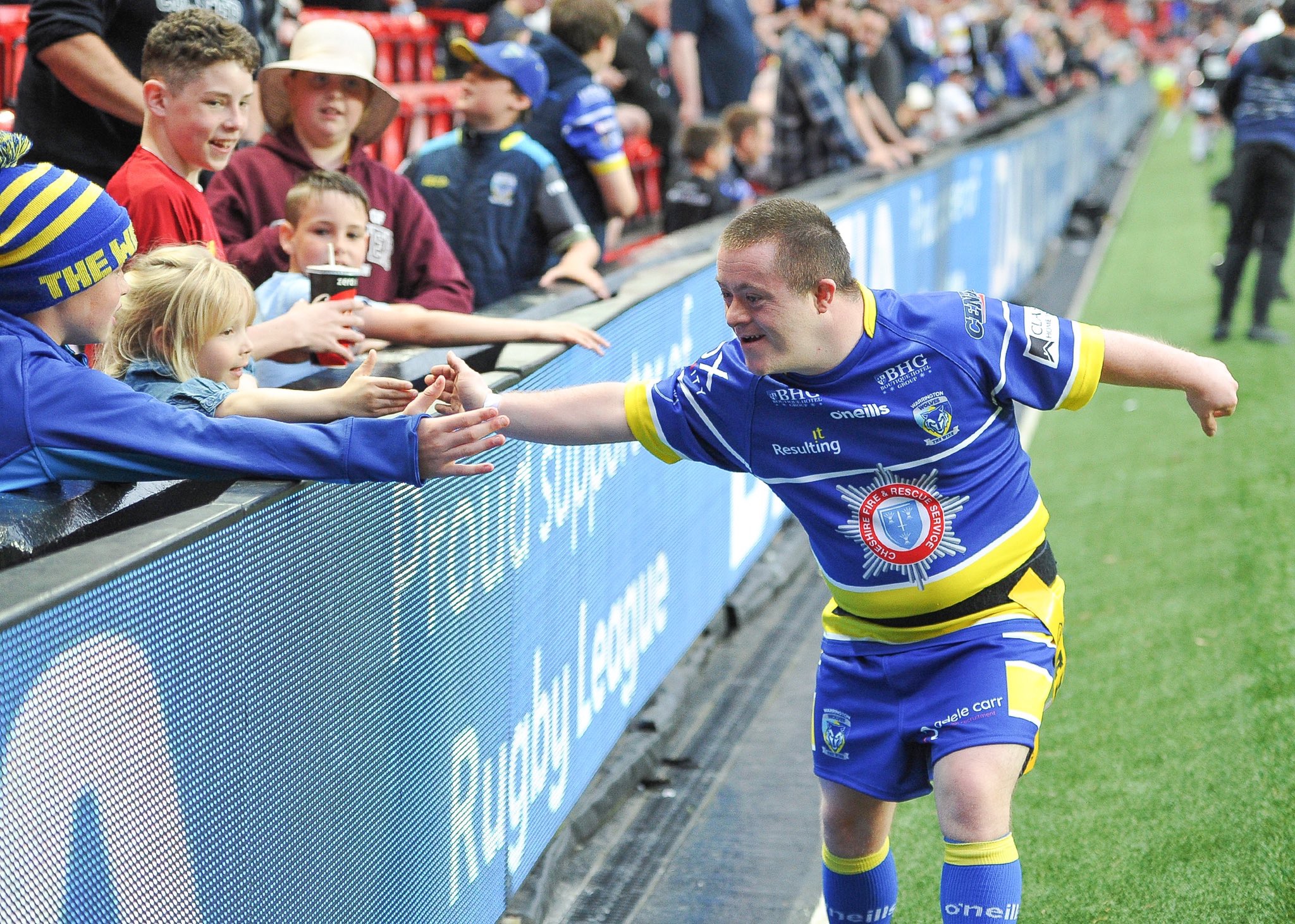 Jamie's volunteer work didn't stop there. As a result of support from Doug and Fe, Jamie also volunteered with the Warrington Wolves, providing admin and general support for the club.
As Jamie's confidence began to grow, he began to take on new experiences. Jamie joined a learning disability football group and learning disability rugby group, with the Warrington Wolves. He also began to help teach dance to young people with disabilities.
Whilst Jamie's skills and confidence grew through volunteering opportunities, it was the skills learned at home with Doug and Fe that continued to support his growth. By helping Jamie to master basic cooking skills, manage his money and navigate the bus route to and from work, Doug and Fe were able to able to help Jamie develop his independence.
Finally, with continued support from Doug and Fe, Jamie decided it was time to move into his own flat, where he now lives happily.
To find out more about MacIntyre Shared Lives or to find a scheme in your area, please visit our Shared Lives page.