The people we support, staff and volunteers made the most of the run-up to Easter, by holding chocolate egg hunts, Easter-themed raffles and donating their time to MacIntyre.
Easter Fair in Chesterfield
For the folks in Chesterfield, the sun couldn't have come at a better time. Over the weekend, Swanwick Lifelong Learning managed to raise a fantastic £335 for MacIntyre, as a result of selling hot cross buns, holding an Easter egg hunt and a bonnet competition at their Easter Fair.
Cooking up a storm in MK
When the folks in Milton Keynes got a glimpse of the forecast, they couldn't resist throwing a brilliant BBQ together. What better way to enjoy the long weekend?
Volunteering for No Limits East Midlands
Instead of enjoying the weather, generous tradesmen in the East Midlands kindly donated their time to improving our No Limits East Midlands site. Keep an eye out for the final product in the next few weeks…
Warrington Lifelong Learning
In preparation for the Easter Weekend, the people from Warrington Lifelong Learning took the chance to show off their creativity by baking cakes and holding a charity 'Chocolate Egg Raffle' in aid of MacIntyre.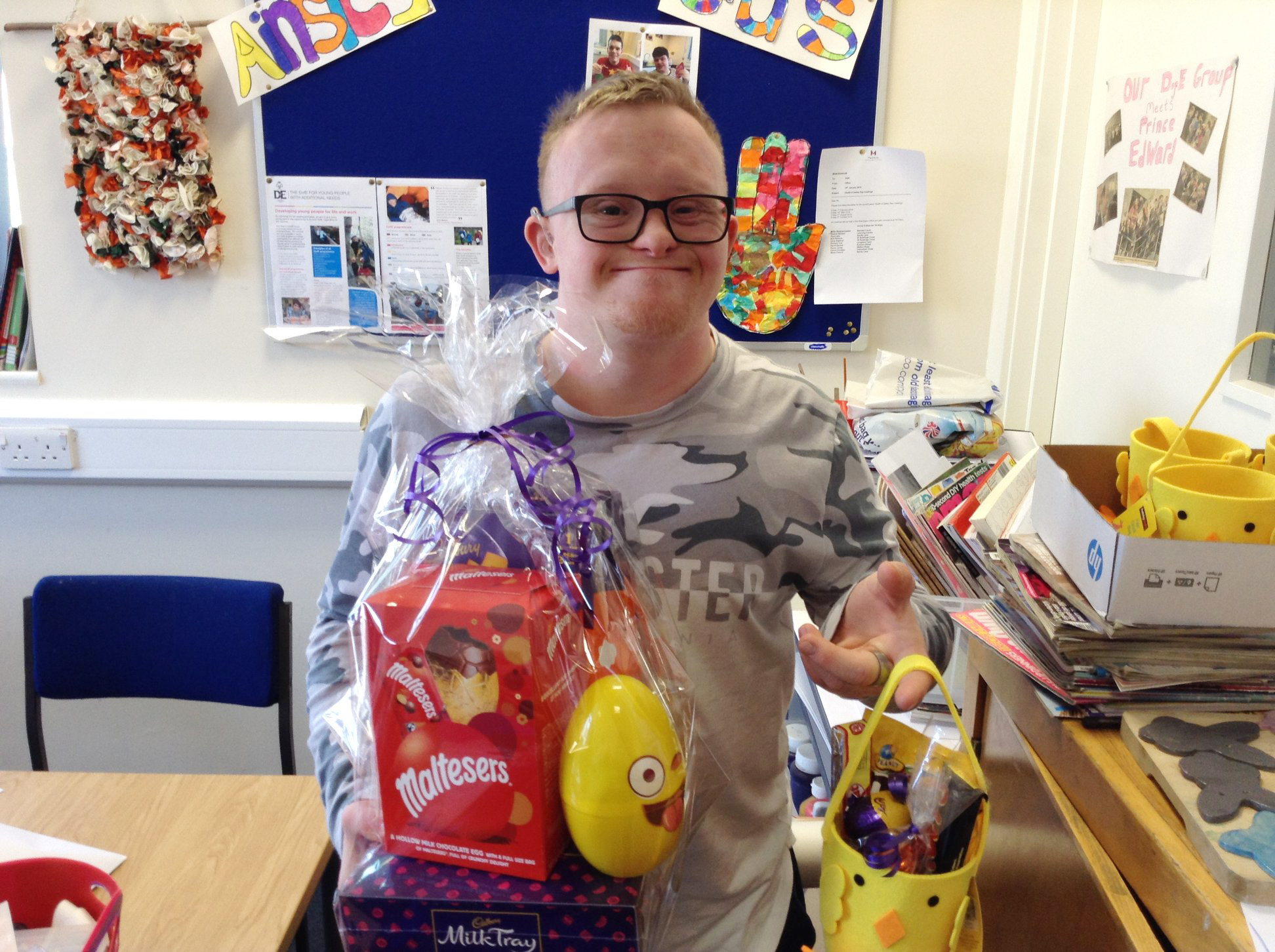 Oxford Lifelong Learning
Finally, we were delighted to learn that staff and people we support in Oxfordshire held a 'Cake and Craft' sale featuring beautiful spring-themed creations and cakes handmade by the people we support.