Ben, a gentleman we support in Bedfordshire, has been busy turning his hand to woodwork over the summer and developed a host of new skills along the way.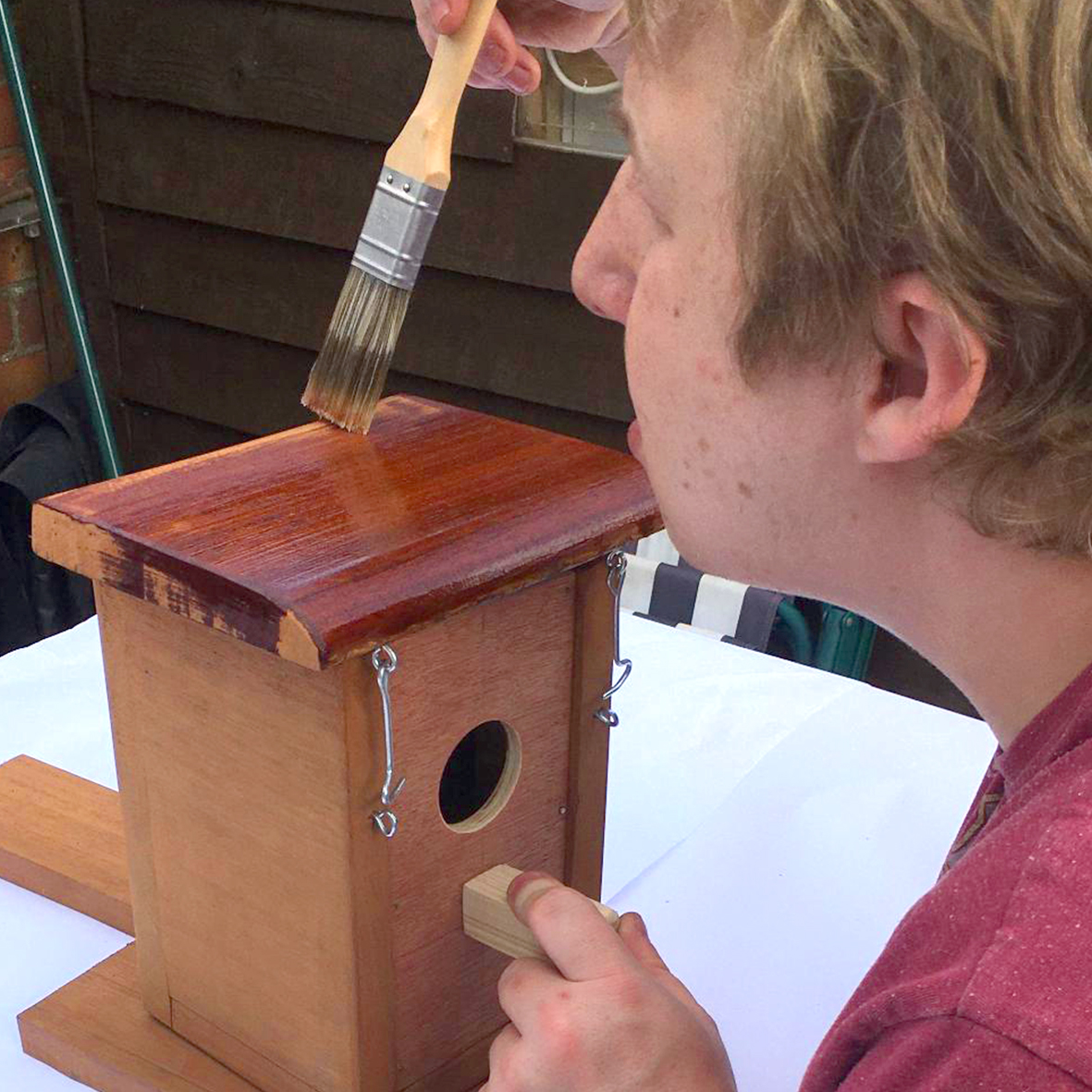 Rick, a Support Worker at MacIntyre who worked alongside Ben, said:

"Ben absolutely loves working with tools and with wood and has successfully made key boxes and bird tables in the past. With that in mind, we tried some new projects which included birdboxes, a hedgehog box, various name signs, a sofa arm drinks holder and a 'commission' to refurbish some furniture."

Ben began by working on a longstanding project to turn his old garden shed, into a self-proclaimed 'man-cave', by adding a bench, shelving, a wood store and a radio. Ben even got to work re-felting the roof. Ben's landlord also kindly let him use power and light for refurbishing the shed for free.
Rick added:
"Ben has thoroughly enjoyed this and has honed his skills, as well as acquiring new ones. There has been much use of tape measures, rulers and mathematics! There is much skill required in 'just' cutting a straight line with a saw. We have also learnt new things - about cutting with the grain as opposed to across it, about counter sinking screws, how to varnish and how to look after your tools and equipment."
Join our team
Are you looking for a new opportunity and the chance to make a difference? If you are warm, willing to learn, and resilient, why not consider joining our team? No experience is required.

With opportunities across England and Wales, sector-leading training and enhanced annual leave, there isn't a better time to join us.
View our current vacancies on https://www.macintyrecharity.org/careers/current-vacancies/ , or contact our friendly recruitment team via [javascript protected email address]